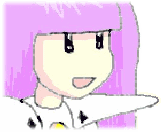 May 13th, 2004
Triskaidekaphobia
I don't have it... but after today, you'd think I would have. Eldenath and I were off to the mall today, and got rear-ended by some prick who wasn't paying attention to the process of driving. I say prick, not because the little asshole hit us, but rather because the sleasy weasle tried to squirm his way out of any insurance claims for damages...and he did it first by begging, then by deliberately writing down all of his driver's licence information with several letters swapped and one changed entirely...I caught that and corrected it...worse his insurance was 'pending' rather than active, and to top it all off, after he was contacted by our insurance company, he called our house to bitch at Eldenath for reporting the accident at all.
My friends, that is a prick. You see, an asshole just tries to make trouble for the joy of it, or because he does not care, but a prick does scummy things for deliberate, self-serving reasons. Ah, the joys of slang.
Eldenath and I are not overly damaged, but neither are we happy campers, and being rather sore and bruised, not to mention freaked out, I did not do a page today...but I did finally have the time to do something I always meant to do with the comic, and that was to add animated .gifs of the animated sequences from the original Pastel Defender Heliotrope Kamishibai.
These include the original text associated with them, and act as minature "film clips", a bonus to readers, so that they can compare the original Kamishibai version with the expanded 'graphic novelization' I am doing.
The pages that have had this treatment so far are the cover, page 5, and page 13. More will follow.