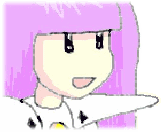 March 21st, 2007
A New Computer
With help from my many readers and my family, I have finally built my computer of the next five years. I had my old Alienware for the past five years, bought back during our more wealthy HappyPuppy.com days, before our wealth was lost in the last stock market crash. My old Alienware served me well enough, but over time became increasingly unstable, and woefully underpowered. I've been enduring crashes several times a day, and the new art programs I use for my comics strained the poor machine. In it's day, it was cutting edge.
The problem with having a fancy-schmancy pre-built gamer rig like an Alienware, I have found, is that it is not unlike a console machine. It does what it does very, very well, but the hardware is fairly frozen. Oh, sure, you can swap in a new graphics card -to a point- but adding something like, say, more memory...can be a problem. Stephen made my old computer last longer by hunting down the specialized and no longer produced memory that was the only thing my Alienware could use...but even then, there were only two slots for it, and that was it.
So my new, homebrew machine was built to be expanded over the years.
The motherboard is capable of seating a quad-core, one day, currently it seats a duo-core intel chip. The case was chosen to be roomy enough to allow any number of configurations, and to provide serious cooling. The components, while quality, are easy to acquire, and not so specialized or obscure as to ever make it hard to find replacements or upgrades for them. Overall, it is not the bleeding edge, but it is capable of being upgraded easily, and significantly, over time.
Putting it together was a very interesting experience, and gave me a much better understanding of how the parts that make up a computer work together. Sandi helped me, of course, and towards the end, Stephen stepped in as well, to assist. I learned that the most valuable tool you can have when building one of these things is a magnetic screwdriver. I cannot even imagine how some of those screws could be seated without the use of a magnetic screwdriver! Some had to fit through tiny holes that no finger could ever fit in.
The CPU was very interesting in that it had no pins...instead the bottom was covered with tiny, square, flat contacts, and it was designed to fit, as a whole, into a precision slot. A cover could then be locked over it. The idea of seating a chip with a thousand pins frightened me; this modern solution was quite nice indeed. Things have changed a lot since the days of my ancient Alienware!
Indeed, unlike just five years ago, building a computer has become remarkably simple. We were able to construct the new machine in just one day, and it booted up and beeped the first time we switched it on. This quite amazed me; I was sure that it would take days or weeks of fiddling until it would work right. I feel that if I had a bit more practice, I could build a machine entirely without help. Wiring is still pretty daunting, but the basic stuff is almost like expensive legos nowadays. Plug and play, indeed!
I'm not yet certain what the full performance of my new machine is, but I can say that it is vastly faster and more stable than my old computer. Programs just sing on the thing, and I haven't had a single problem with lack of memory at all. I used to have such issues with large images, doing cut and paste and such of image parts - I would inevitably have the old machine lock up if I selected too large a bit of art. Now, I can rearrange panels in my comics without fear, have multiple windows open at the same time, all with large art in them, and not suffer any slowdown, or any fatal crashes. It's strange getting used to this: I am very ginger about it all, acting from what I became used to on my old machine.
As for games, well... what few of my old titles that I have installed on the old machine...let's just say it is interesting to finally get to see what they look like with all of the settings set above 'Low' or (if lucky) 'Medium'. Things look nice with decent textures, shading, and lighting on them. I begin to comprehend just how old five years really is, in computer terms. It's a lot.
The new machine is vastly more quiet too, despite having half a dozen fans in the thing. That's kind of nice - not having a constant loud whirr rumbling about. Just a soft sigh.
Overall I learned a lot building my new computer, and it seems to be a solid, reasonably powerful box that will last me a long while.
I am very grateful to everyone that pitched in with donations to make it possible, and I intend to put the machine to great use making the best comics I possibly can from now on.