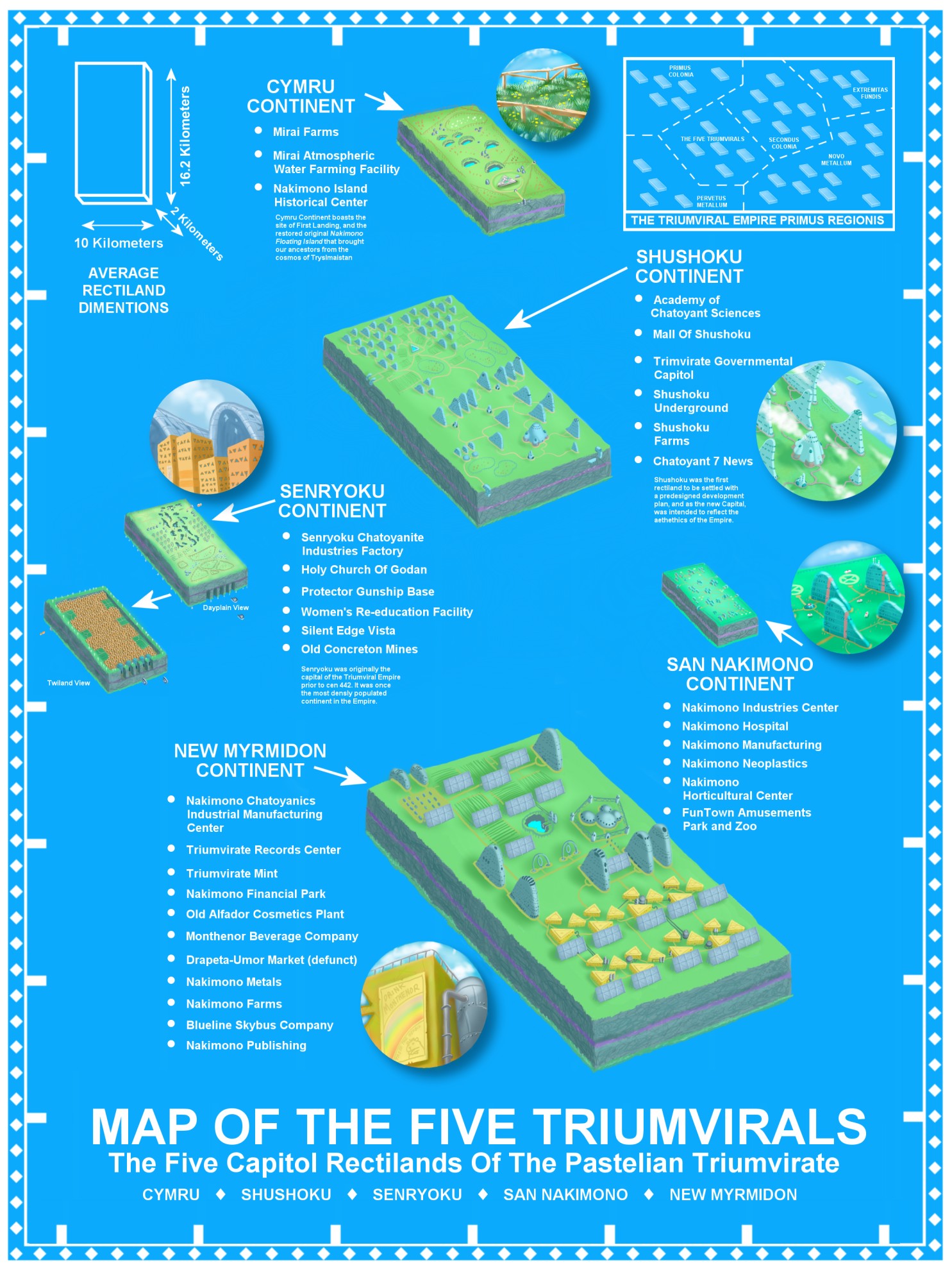 OMAKE FOOTNOTES:
Click Here

to download fullsize (2250 X 3000) original
artwork in printworthy .Tif format: 3.77 Meg .Zip file
The Five Triumvirals region of Pastel represents the locations most seen in our story thus far. Not indicated on the map is the ravaged and over-mined rectiland given to Cerul Morado, where the Trumvirate had put a hidden cache of historical artifacts, that would be found somewhere amongst the Pervetus Metallum, or 'Old Mines' region shown in the mini-map of nearby surrounding territories.
Beyond the range of the mini-map would exist a multitude of colonial regions, and beyond that, somewhere, plot the Drapeta-Umor, the escaped Jellese slaves, which occasionally raid and attempt to conquer the colonial frontier.
Beyond the influence of the Drapeta, are untouched and unspoiled continents, teeming with native life, such as Wind Harps, Horntunnels, and other epiphytic organisms.

PASTEL DEFENDER HELIOTROPE
By Jennifer Diane Reitz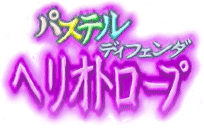 A Part Of Jenniverse.com


All Website Contents, including all characters,
images, artwork, text, and any other contents are
Copyright © 2004 by Jennifer Diane Reitz
All Rights Reserved Worldwide


Anti-Spam Address Image
To contact Jennifer you may use either of the above addresses.
You may have to type them in yourself, if your browser does
not support Javascript. Otherwise, click on the button!
LINK FREELY
You may link to this site freely!
You may FREELY use any JENNYVERSE title image as a link button!