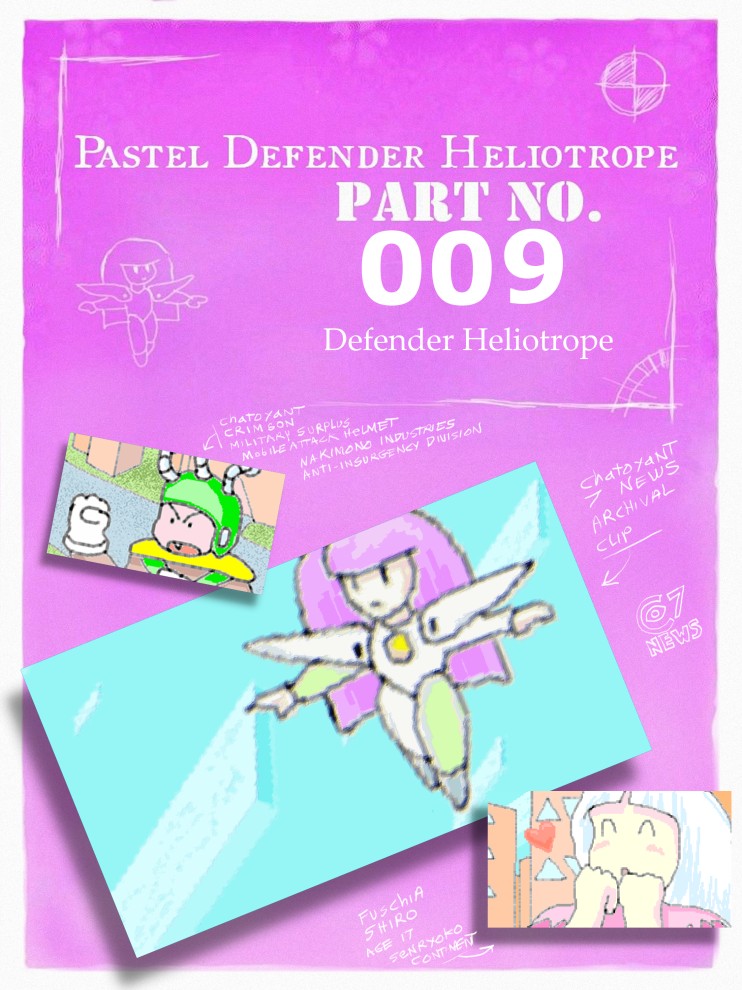 Page Number: CHAPTER NINE

The original title animation from the Kamishibai story of Pastel Defender Heliotrope was 19 frames in length,
at 256 colors. It was done in DPaint
Animator for the PC, in 1998.

June 18th, 2005
PAGE FOOTNOTES:
This chapter corresponds with the events told within the Kamishibai story that was the basis of this work.
Finally we have caught up to the events of the original work. It took 108 pages to get
here. The original Kamishibai was just over 130 screens long, a number which includes
titles, credits, and an Omake sequence.

PASTEL DEFENDER HELIOTROPE
By Jennifer Diane Reitz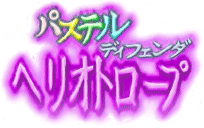 A Part Of Jenniverse.com


All Website Contents, including all characters,
images, artwork, text, and any other contents are
Copyright © 2004 by Jennifer Diane Reitz
All Rights Reserved Worldwide


Anti-Spam Address Image
To contact Jennifer you may use either of the above addresses.
You may have to type them in yourself, if your browser does
not support Javascript. Otherwise, click on the button!
LINK FREELY
You may link to this site freely!
You may FREELY use any JENNYVERSE title image as a link button!